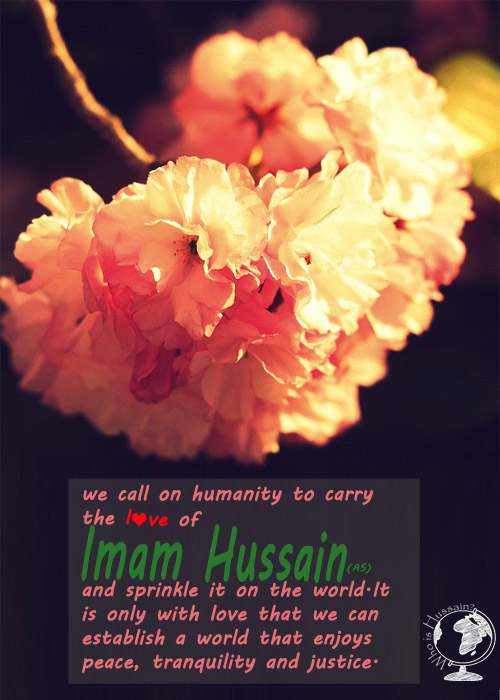 We call on humanity to carry the love of Imam Hussain (AS) and sprinkle it on the world. It is only with love that we can establish a world that enjoys peace, tranquility and justice.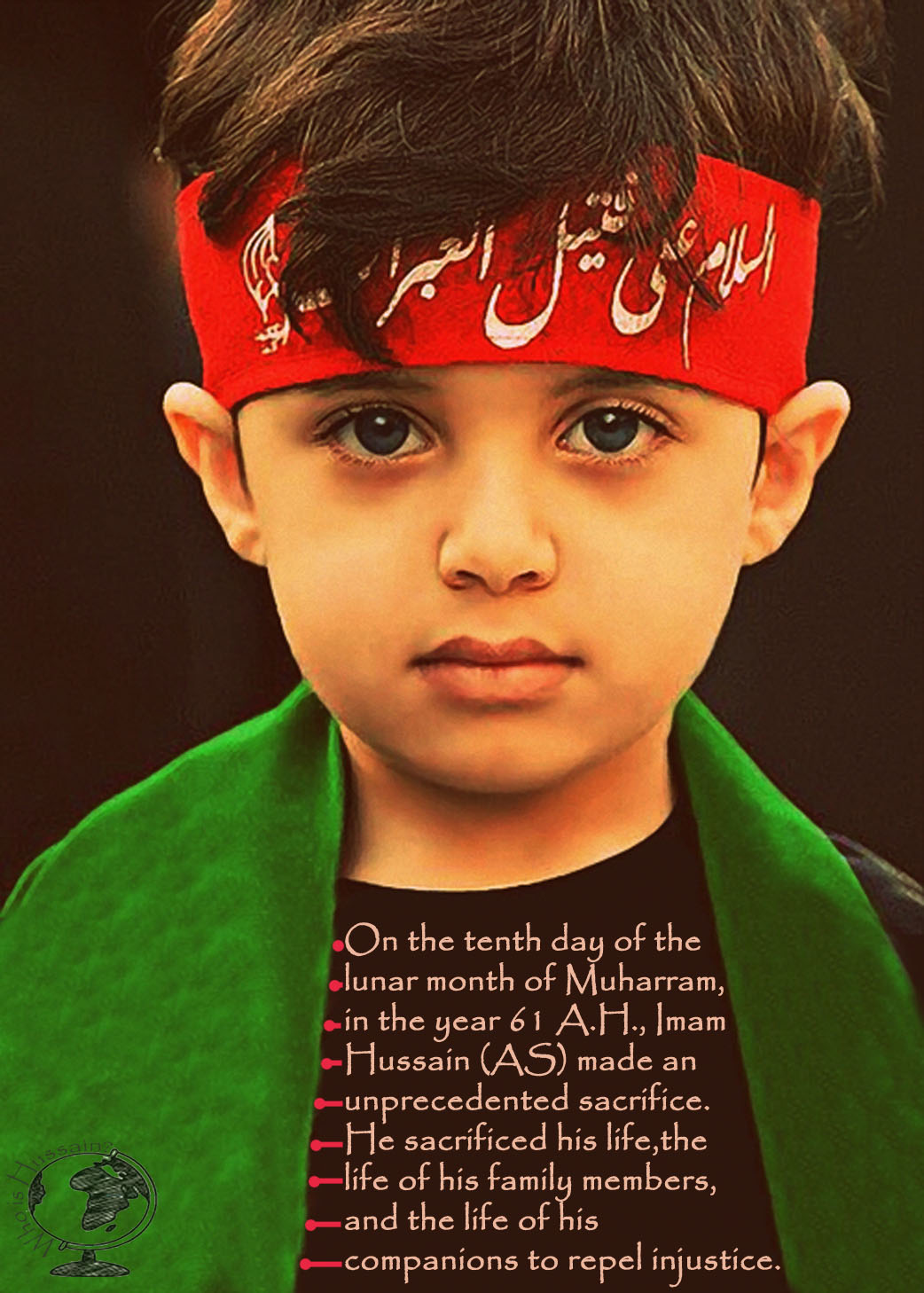 On the tenth day of the lunar month of Muharram, in the year 61 A.H., Imam Hussain (AS) made an unprecedented sacrifice. He sacrificed his life, the life of his family members, and the life of his companions to repel injustice.
http://www.zohoor313.com
Tags: imam hussain ، shia muslim ، islam ، iran ، ashura ، karbala ،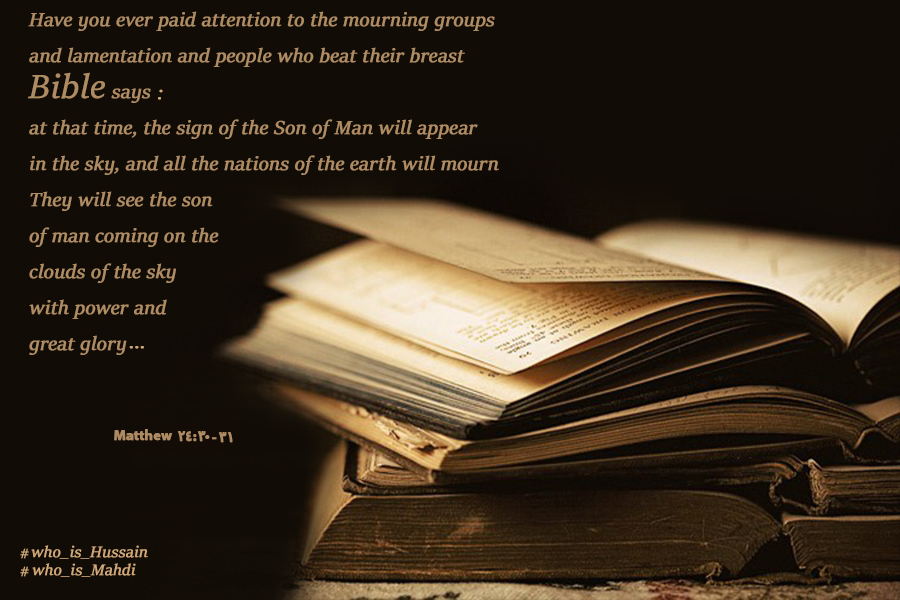 http://www.zohoor313.com
Have you ever paid attention to the mourning groups and lamentation and people who beat their breast?




Bible says: at that time, the sign of the Son of Man will appear in the sky, and all the nations of the earth will mourn. They will see the son of man coming on the clouds of the sky with power and great glory… (Matthew 24:30-31)



Tags: shia muslim ، who is hussain ، iran ، shia ، photo ، image ،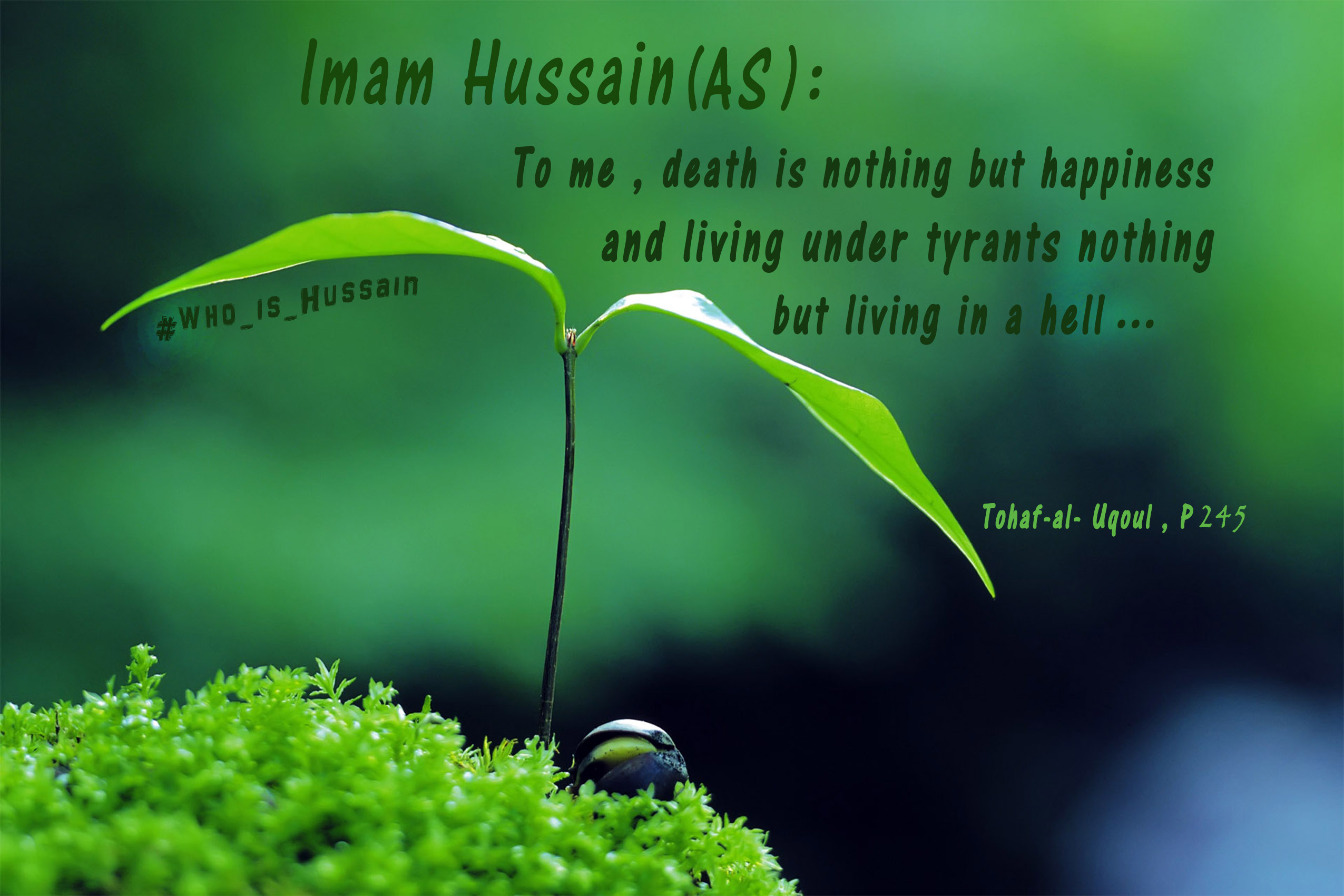 Imam Hussain(A.S):- To me , death is nothing but happiness, and living under tyrants nothing but living in a hell. (Tohaf-al- Uqoul , P. 245)



https://www.instagram.com/fum_mahdaviat/
Tags: imam hussain ، shia muslim ، iran ، islam ، religion ، history ،

A group of Zionist settlers stormed on Tuesday the courtyards of Al-Aqsa Mosque in the occupied al-Quds (Jerusalem) as the Zionist police deployed 15 troops to secure the invaders.

Media reports mentioned that the Palestinian worshippers confronted the 19 Zionist settlers that stormed the Mosque.
Tags: news ، Zionist ، Al-Aqsa Mosque ، Jerusalem ،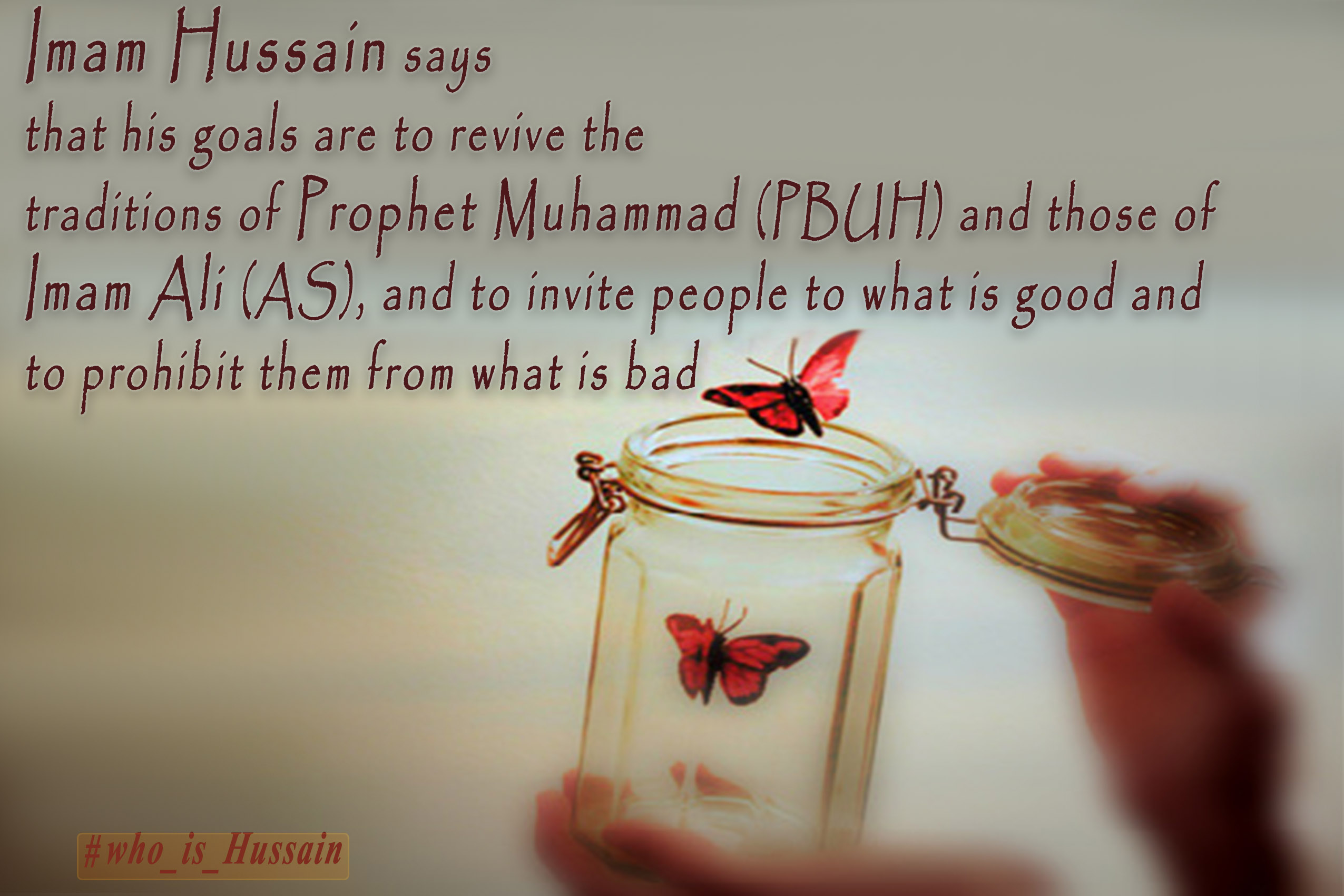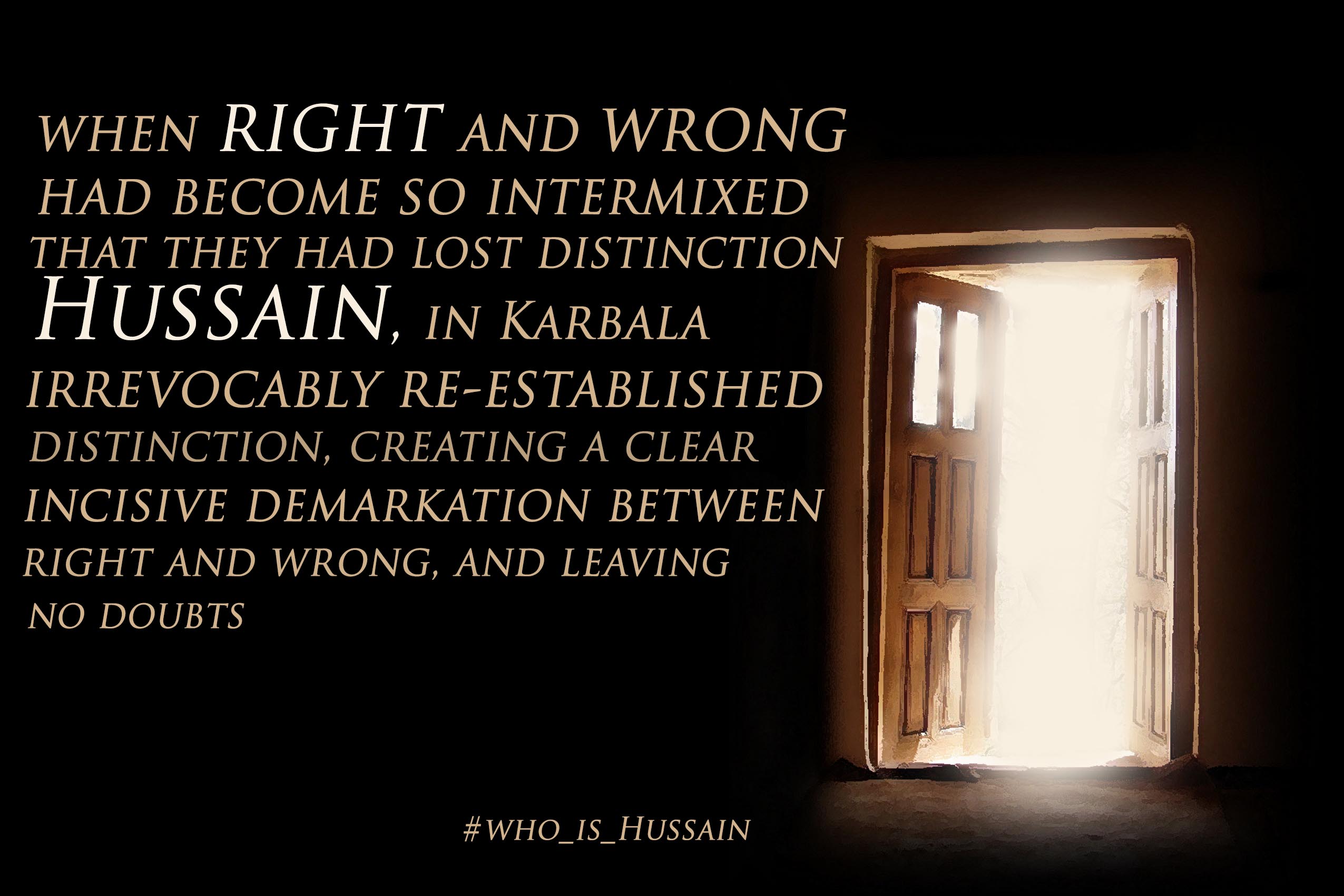 http://www.zohoor313.com
Tags: who is hussain ، islam ، shia ، iran ، shia muslim ، karbala ،

Dozens of Saudi-led forces have been killed in a new ballistic missile attack on Yemen's central province of Marib.
Local sources in Yemen reported that the army and the Popular Committees fired a Tochka missile on al-Bairaq military base.
The missile targeted the operation center of the base and killing dozens of Saudi and Emirati forces, as well as mercenaries hired by US-based private military contractor, Blackwater, the sources added.
Meanwhile, the sources stressed that the attack destroyed advanced system in the operation center, including spy drones and surveillance systems.
Yemen has been since March 26 under brutal aggression by Saudi-led coalition.
Thousands have been martyred and injured in the attack, with the vast majority of them are civilians.

Riyadh launched the attack on Yemen in a bid to restore power to fugitive president Abd Rabbu Mansour Hadi who is a close ally to Saudi Arabia.

However, Yemeni army, backed by the committees has been engaged in battles with Saudi-led mercenaries and Hadi's militias in several areas across the country.
Tags: saudia arabia ، Yemen ، war in Yemen ، Tochka ،

رسولُ اللَّهِ صلى اللَّه علیه وآله : أمّا الحُسَینُ فَإنَّهُ مِنّی وَهُوَ ابنی وَوَلَدی وَخَیرُ الخَلقِ بَعدَ أخیهِ وَهُوَ إمامُ المُسلِمینَ وَمَولى المُؤمِنینَ وَخَلیفَةُ رَبِّ العالَمینَ وَغیاثُ المُستَغیثینَ وَكَهفُ المُستَجیرینَ وَحُجَّةُ اللَّهِ عَلى خَلقِهِ‏أجمَعینَ وَهُوَ سَیِّدُ شَبابِ أهلِ الجَنَّةِ وَبابُ نَجاةِ الاُمَّةِ أمرُهُ أمری وَطاعَتُهُ طاعَتی مَن تَبِعَهُ فَإنَّهُ مِنّی وَمَن عَصاهُ فَلَیسَ مِنّی .۱
۴۲۸.The Prophet (SAWA) said, 'As for Husayn, he is from me, he is my son, my offspring, and the best of all mankind after his brother. He is the Imam of the Muslims, the Master of the Believers, the vicegerent of the Lord of the Universe, the helper of those who seek assistance, the refuge of those who seek refuge, the proof of Allah on all of His creation. He is the chief of the youth of Paradise, the door to the community's salvation. His command is my command. Obedience to him is obedience to me. Whoever follows him is associated with me and whoever disobeys him cannot be associated with me.' ۲
كانَ رسولُ اللَّهِ صلى اللَّه علیه وآله حامِلَ الحُسَینِ ابنِ عَلیٍّ عَلى عاتِقِهِ ، فَقالَ رَجُلٌ : نِعمَ المَركَبُ رَكِبتَ یا غُلامُ، فَقالَ النَبیُّ صلى اللَّه علیه وآله : وَنِعمَ الراكبُ هُوَ .۷
۴۳۱. Sunan al-Tirmidhi: 'Ibn Abbas narrated, 'The Prophet (SAWA) was carrying Husayn b. Ali on his shoulders, and a man said, 'What a good ride you've mounted on, son!' to which the Prophet (SAWA) said, 'And what a good rider he is!' ۸
Tags: imam hussain ، who is hussain ، islam ، shia ، image ، ashura ، shia muslim ،

.الإمامُ الحسنُ علیه السلام : إنّ الحسینَ بنَ علیٍّ علیهما السلام ، بعدَ وفاةِ نَفْسی ومُفارَقَةِ رُوحی جِسْمی ، إمامٌ مِن بَعدی ، وعندَ اللَّهِ جلّ اسمُهُ فی الكتابِ ، وِراثة مِن النّبیِّ صلى اللَّه علیه وآله أضافَها اللَّهُ عزّ وجلّ لَه فی وِراثةِ أبیهِ واُمّهِ ، فعَلِمَ اللَّهُ أنّكم خِیَرةُ خَلقِهِ ، فاصْطَفى‏ مِنكُم مُحمّداً صلى اللَّه علیه وآله ، واختارَ محمّدٌ علیّاً علیه السلام ، واختارَنی علیٌّ علیه السلام بالإمامةِ ، واخْتَرْتُ أنا الحُسَینَ علیه السلام .۳
۴۲۷.Imam al-Hasan (AS) said, 'Certainly Husayn b. Ali (AS) will be the Imam after my death and after my soul has departed from my body. And with Allah - exalted is His Name in the Book - is the legacy of the Prophet, which Allah has added to him along with the legacy of his father and mother. Indeed Allah knew that you are the best people among His creation, hence he chose from you Muhammad (SAWA), and Muhammad chose Ali (AS), and Ali (AS) chose me for the Imama, and I have chosen Husayn(AS).' ۴
Tags: imam hussain ، shia muslim ، shia ، islam ، iran ، karbala ، ashura ،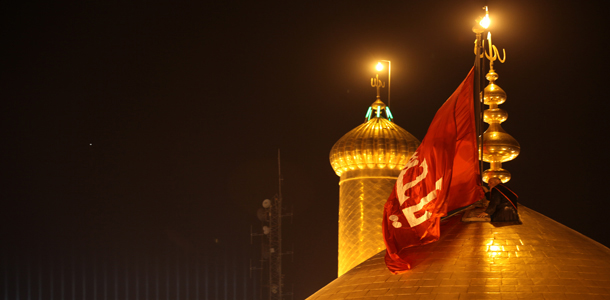 الإمامُ زینُ العابدینَ علیه السلام : فَلَمّا وُلِدَ الحُسَینُ علیه السلام أوحى اللَّه تَعالى إلى جَبرَئیلَ علیه السلام أنَّهُ قَد وُلِدَ لُِمحَمَّدٍ ابن فاهبِط إلَیهِ فَهَنِّئْهُ وَقُل لَهُ إنَّ عَلیّاً مِنكَ بِمَنزِلَةِ هارونَ مِن موسى فَسمِّهِ بِاسمِ ابنِ هارونَ فَهَبَطَ جَبرَئیلُ علیه السلام فَهَنَّاهُ مِنَ اللَّهِ تَعالى ثُمَّ قالَ : إنَّ اللَّهَ عزّ وجلّ یَأمُرُكَ أن تُسَمّیهِ بِاسمِ ابنِ هارونَ ، فَقالَ وَما كانَ اسمُهُ ؟ قالَ : شُبَیراً ، قالَ : لِسانی عَرَبیٌ ، قالَ : سَمِّهِ الحُسَینَ .1
425.Imam Zayn al-'Abidin (AS) said, 'When Husayn (AS) was born, Allah, most High, revealed to Gabriel 2 (AS) that a boy had been born to Muhammad, and to descend to him, to congratulate him, and to tell him that indeed Ali's position with respect to you is as that of Aaron to Moses. So name him with the name of Aaron's son. So Gabriel (AS) descended, congratulated him on behalf of Allah, and then said, 'Verily Allah commands you to name him with the name of Aaron's son'. He [the Prophet] asked, 'And what was his name?' He replied, 'Shubayr.' He said, 'But my language is Arabic.' He said, 'So name him Husayn [i.e. its Arabic equivalent].' 3
Tags: imam hussain ، who is hussain ، shia muslim ، ashura ، islam ، muslim ، religion ،