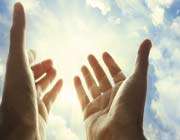 The Knowledge of God is eternal and He knows from the beginning what will happen to a certain creature and based on the changing state of that creature He will make a certain Divine decision. In this sense, different wills have been granted based on the number of temperaments and changes in the subjects. Thus no flaw or change has been made in the First Order of God, rather, each knowledge is appropriate in proportion to its subject and any will is wise and based on expediency in proportion to its subject.
The world has been created based on a set of causes and effects for the guidance and spiritual perfection of the human beings, where the demands of man are met by ordinary factors and causes. The spiritual graces of God such as guidance, forgiveness and pardoning descend upon man based on certain order and it is within the Wise Will of God that man ought to receive these graces through certain causes and for certain reasons. Therefore, as such no one in the material world can ask why the Almighty God has illuminated Earth by Sun and why He has not illuminated it directly, this question cannot be asked either: Why does the Almighty God grant His forgiveness to His servants through His saints?
Translated by: Sadroddin Musawi
Tags: islam ، islamic ، Allah ، God's Knowledge ، shia muslim ، islamic life ،

It's true that one generally does not realize what he or she has until it's gone or not available, and by fasting in Ramadan, Muslims become acutely aware of the unlimited abundance of divine favor God Almighty has blessed humanity with, particularly with regards to sustenance.
The cultivation of gratitude is a core purpose of Islam, and few spiritual practices cultivate gratitude as does fasting in Ramadan!
Tags: fast ، Raamadan ، Allah ، God ، muslim ، islamic ، Gratitude ،

O Believers! Fast is prescribed for you as it was for those before you so that you may ward off evil. (Fast) a certain number of days…
(Holy Qur'an: Chapter 2, Verses 182-183)
Every year in the ninth lunar month of the Islamic calendar, Muslims around the world abstain from food, drink, vain talk and certain other actions from before sunrise until after sunset.
The Jewish, Christian and Muslim religions all enjoin fasting. Moses observed a fast of forty days at Mount Sinai at the time of the revelation of the Ten Commandments. (Exodus 24:18) Although less common now, it is Jewish tradition to fast when mourning or when in danger. Most practicing Jews still fast on the Day of Atonement and for the one-week commemoration of the destruction of Jerusalem in 597 B.C. Jesus of Nazareth, peace be upon him, also fasted on the Day of Atonement and the forty days of Moses' fast to ward off Satanic temptation.
Tags: islam ، religion ، Ramadan ، muslim ، Allah ، Quran ، Fast ،

A child runs away from his parents' home because of his ignorance. Soon after, he makes his way back into his parents' arms feeling their kindness, compassion and embrace; this is an example of repentance. When we return to the house of divine mercy, Allah the Exalted accepts us and welcomes us with His open arms. We should appreciate the value of this return, which naturally happens to devout people.
The tears alone, running down the faces while paying attention to God, are very precious and valuable. Our careless hearts make mistakes because we fall into temptation; the month of Ramadan has offered us the opportunity to cleanse ourselves. The process of purification is exceptionally valuable; tears may cleanse many of hearts, but they should be preserved. All great pains, deadly and dangerous diseases; arrogance, jealousy, treachery and decadence, which are great diseases, find the opportunity to cure themselves in the month of Ramadan.
Tags: islam ، Muslim ، the month of Ramadan ، Allah ، Better life ،

Question:
Why does Holy Quran persuade Muslims to kill infidels?
Answer:
Our religion does not allow killing any innocent person regardless of his or her religion. The life of all human beings is sacrosanct according to the teachings of the Qur'an and the guidance of our blessed Prophet Muhammad -peace -be upon him and upon all the Prophets and Messengers of Allah.
The Qur'an says about the prohibition of murder:
Tags: Quran ، islam ، Muslim ، Allah ، zionist ، Hot photo ، children ،

Today, it is quite disheartening to see that some parents rejoice when the newborn child is a male and show their dissatisfaction when the child is a female. But, this should not be the attitude. Islam does not condone this type of behavior, as such was the manner of the parents in the time of ignorance.
Children are gifts of Allah and there is no difference between male or female child but Islam said they should be righteous child Holy Prophet (pbuh) said:
الولد الصالح ریحانه من ریاحین الجنه
"A righteous child is a flower from flowers of heaven." (1)
He also said:
من سعاده الرجل الولد الصالحه
"Of the signs of prosperity, the righteous child is one." (2)
Therefore, the parents are responsible for their children and they should be careful how they treat and rear them.
Footnote:
1) The Book Wafi, Part 12, pages 196-197.
2) The Book Wafi, Part 12, pages 196-197.
http://www.welayatnet.com/en
Tags: Children ، Allah ، flower ، kids ، islam ، Quran ، Muslim Family ،

Tags: Quran ، Friendship ، islam ، shia muslim ، Allah ، LOVE ، Photo ،

Tags: Ashura ، shia muslim ، Photography ، image ، God ، Allah ، Better life ،

Tags: imam khomeini ، shia muslim ، telegram ، islamic telegram ، iran ، Arab ، Allah ،