Life of Imam Husain (AS)
After the death of Muawiyah bin Abi Sufyan, Yazid ibn Mu'awiya sent a letter to the governor of Medina to take an allegiance from Husain ibn Ali and others. But Husain bin Ali did not swear allegiance to Yazid, and nightly moved with his family to Mecca. [5] When Imam Husain (AS) stayed in Mecca, many people of Kufa invited him to guide and lead them. Despite the opposition of some people such as Muhammad ibn Abi Bakr and others, Imam Husain (AS) accepted the invitation of the people and moved toward Kufa. Unfortunately, before Imam Husain (AS) arrived to Kufa, he heard that his representative, Muslim bin Aqeel, was martyred by Ibn Ziad, so he did not continue going to Kufa rather he moved towards Karbala. Imam (AS), his children such as Ali Akbar and Ali Asghar as well as his seventy-two of the best companions were martyred in Karbala.[6]
Tags: imam Hussain ، shia Muslim ، Karbala ، Ashura ، who is Hussain ،

Tags: Ashura ، shia muslim ، Photography ، image ، God ، Allah ، Better life ،

AL-ABBAS
This book Contains these titles:
THE PUBLISHER'S WORD؛ DEDICATION؛ ACKNOWLEDGEMENT؛ THIS BOOK؛ PREFACE؛ THE PURE LINEAGE؛ UMM-UL-BANIN؛ BROTHERS AND SISTERS؛ BIRTH AND EARLY LIFE؛ EPITHETS؛ PERSONALITY؛ AL-ABBAS IN THE IMAMS' SIGHT؛ THE HOLY SHRINE؛ DESCENDANTS OF AL-ABBAS؛ EVENTS AND MARTYRDOM؛



http://www.ghbook.ir
Tags: islamic book ، Al-Abbas ، Ashura ، Religion ، islam ، Muslim ، Download the Book ،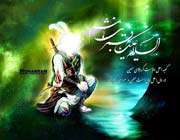 Imam Sadiq (A.S), the immaculate Imam and great scholar and unique figure of knowledge in the world, always appreciated his uncle, Hazrat Abbas (A.S). He always remembered him by praising and admiring him. He was highly grateful to his heroic stances and sacrifices he made during the event of Ashura. In what follows, some of Imam Sadiq's sayings about Hazrat Abbas also known as Ghamar-e-Bani Hashem are mentioned:
"My uncle, Abbas Ibn Ali (AS), had a strong faith and profound insight. He fought for the sake of God along with his brother, Imam Hussein (AS). He was able to successfully pass the test and was eventually martyred…"
Imam Sadiq (A.S) also names his uncle's greatest characteristics which is an astonishing one as follows:
B. Strong Faith
One of the distinctive characteristics of Hazrat Abbas (A.S) was his strong and firm faith. One of the sings of his strong faith was his contribution to fight in the way of God alongside his brother, Imam Hussein (A.S).
In fact, Imam Hussein was the Holy Prophet Muhammad's dear grandson; Hazrat Abbas accompanied his brother in order to win the almighty Allah's pleasure and satisfaction. In his boasting on the day of Ashura, he said he didn't have any material reason for his self-sacrifice which clearly represents his strong faith.
C. Jihad Alongside Imam Hussein (A.S)
Another virtue by which Imam Sadiq (AS) describes his uncle, Abbas (A.S), the hero of Karbala, was Jihad under the commandership of Lord of martyrs, grandson of Holy Prophet Muhammad (PBUH) and the head of youth in heaven. Fighting for the sake of God and his brother's goal was the greatest virtue of Hazrat Abulfazl (A.S); he successfully passed the test and on the day of Ashura, he acted so heroically that was unique and incomparable in the arena of braveness and courage.
Translated by: Sadroddin Musawi
---
Other links:
Hadhrat Abbas, one of the bravest of the Prophet's followers
The Killing of Al-Abbas and his Brothers
http://english.tebyan.net
Tags: Ashura ، Hazrat Abbas ، Imam Hussein ، shia ، muslim ، Karbala ،

In the name of God of Hussein
I had decided to write few lines about these days (Ashura)… but the grief stopped me…
I wanted to write about Hussein and his greatness … but tears stopped me…
I wanted to write about Abbas and his exceptional bravery, but my hands, being ashamed of his mutilated hands, stopped me…
How could one depict all this gracefulness?
How could one write about all that beauty?
How could one witness all that patience and resistance and keep calm?
This greatness is unbelievable… This resistance and sacrifice… This strong faith…
Only the greatness of Ashura can depict such a beautiful scene in only half a day.
The secret of Hussein's immortality is the goodness, patience, loyalty, and bravery in the desert of Karbala.
O, Zeinab!
What have you been through during these days?
How patient you were… What hardships you have endured … What sufferings have you borne…
Peace be upon your wounded body and your agonized heart…
How courageous you took care of what you had been trusted with!
How shining you were beneath those clouds of doubt and hesitation!
How brave you were in your eloquent remarks.
God bless you, you courageous woman of Karbala!
Greetings to you…
Say hello to the most purified people on my behalf…
Greetings to you, the little daughter of father! Greetings to the numerous injuries on your feet…
Greetings to you, Rogahye, for finding your father's beheaded body in two pieces; head on the sword, and body in the desert…
Greetings to you, Hussein! You, embodiment of love and freedom!
Greetings to you, Hussein! And to the purified souls of those who stood by you!
Greetings to you, Ali-Akbar! And to your steadfast youth hood!
Greetings to you, Ali Asghar! And to your thirst!
Greetings to you, Abulfazl, and to your exceptional bravery… Greetings to your loyalty, you great man!
Greetings to you, Zeinab!
Greeting to you… Greetings…
---
By: Rahimeh Sadat Zargar
Translated by: Sadroddin Musawi
---
Other links:
The Beauties of Ashura: The Most Beautiful Repent (Hur ibn Yazid Riyahi)
The Beauties of Ashura: The Most Beautiful Repent (Zuhayr ibn Ghin)
Hur ibn Yazid Riyahi, the Free Man of Karbala
Hazrat Abbas,the Standard Bearer of Hussein (A.S)
The Killing of Al-Abbas and his Brothers
http://english.tebyan.net
Tags: Ashura ، islam ، shia ، imam hussein ، who is hussein ،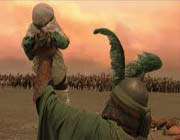 Imam Hussein (peace be upon him) did not give allegiance to Yazid.
This is the generic message that most of us have been taught as kids, whether at Sunday school, at our own homes, or even at those Muharram classes for kids during the first 10 nights. Then we go on to learn, "Every day is Ashura, and every land is Karbala."
Really? How can that be? But Imam Hussein is not being martyred every day. Lady Zeinab and Lady Sakina (peace be upon them) are not being beaten and deprived of their Hijabs every day. Yazid is not usurping the rights of Islam every day. Or is he?
When it comes to Islam, be it historical events or the thought-provoking laws of jurisprudence, there is more to understand and learn than what the eye sees or what the ear hears.
When Imam Hussein called out Hal min nasirin yansurna ("Is there anyone to help us?") he was quite aware that his family members were no more. As we all should know by now, this call was being made to us.
And we all should also know by now, Islam is a religion for all times and all ages, until the end of time. So what is the wisdom behind our dear Imam Jafar Sadiq (peace be upon him) saying, "Every day is Ashura, and every land is Karbala"?
Tags: Ashura ، Karbala ، imam hussain ، shia ، islam ، Religion ،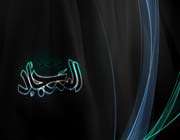 Imam Sadjad (A.S) delivered another sermon in the precincts of Medina for the people who had come to see the sorrowful caravan of captives. This sermon, too, deeply affected people so that a year after Ashura tragedy people of Medina revolted against Bani Umayyah. Their revolution is known as Harrah Uprising.
Purposeful and Saddening Tears
Imam Sadjad (A.S) used to shed tears on every occasion to commemorate the martyrs of Karbala. Today, all the lamentations that have formed the culture of Karbala come from his incessant efforts. When they asked the Imam about his crying he said: "Woe on to you! Prophet Jacob (PBUH) had twelve sons; however, when Allah took away one of them, grief overtook him so much that his hair was whitened, his back was bent, and he lost his vision due to excessive crying, even though his son was actually alive. But I witnessed with my own eyes how my father, my brother, and seventeen of my family members were killed. So how do you expect my sadness to be relieved or my lamentation to be over?"[i]
Supporting Anti-Oppressor Uprisings
One of the major impacts of
Ashura
Uprising was creating the spirit of epic and courage among the Muslims. The free people of the world took aspirations from the
Ashura
Uprising and the revelations of Imam Sadjad (A.S) and Hazrat Zeinab to rise against the despotic rulers. Three distinguished uprisings were Tavvabin, Mokhtar Saqafi, and Medina.
Translated by: Sadroddin Musawi
---
Note:
[i] Lahouf, Seyed bin Tavous, p. 380
---
Other links:
Imam Ali bin Hussain (Zain ul Abedin), the Fourth Imam (Part3)
Imam Sadjad's Deep Love for the Holy Qur'an (Part 2)
http://english.tebyan.net
Tags: Ashura ، shia ، shia muslim ، islam ، photo ، war ، hot ،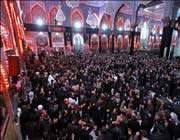 Millions of Shia Muslims in Iran and across the globe are holding mourning rituals in commemoration of the martyrdom anniversary of the third Shia Imam, Imam Hussein (PBUH).
Millions of black-clad mourners in Iran and many Muslim countries are holding mourning ceremonies to pay homage to Imam Hussein (PBUH), the grandson of Prophet Muhammad (PBUH), and to a number of his loyal companions who were brutally killed while fighting for justice in Karbala, Iraq, around 1,300 years ago.
Muslims in Iran have also been commemorating the occasion during the days leading up to Ashura, the tenth day of the first month of the lunar calendar year, Muharram.
Many devout Muslims across the world are also holding ceremonies to mourn the event which is one of the most important occasions on the Shia calendar.
Ashura, which falls on December 6 this year, marks the day when the forces of the second Umayyad caliph Yazid martyred Imam Hussein (PBUH) and 72 of his companions in Karbala.
Ashura
ceremonies symbolize the eternal and unwavering stance of truth against falsehood and the humanity's struggle against tyranny.
Iranian mourners usually congregate at mosques for lamenting, poetic recitations of the tragic event or Ta'zieh, performed in the memory of the Imam Hussein (PBUH)'s martyrdom.
Tags: Ashura ، shia muslim ، imam hussain ، iran ، religion ، japan ، islam ،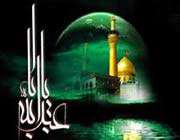 How is it possible that every place is Karbala and every day is Ashura? Are not the concepts of time and space present in Karbala? Of course not! Time and space are 'relative' matters. They do not exist in an 'absolute' situation.
Karbala is the heart of earth and Ashura is the heart of time. In other words, Karbala is the absolute on the earth and Ashura is the absolute in time. That is where the heavenly paths start and the gate to the world of absolute is opened.
There is no time and space in Karbala. In order to get to Karbala, one should go beyond the self, beyond the attachments of this world and further than time and place; to let go of the attractions of this world and to leave. A selfish heart can never understand what it means to be in love with the school of thought of Hussein (AS).
Ashura is still here and the caravan of Karbala is still on its way. This caravan of love traverses the path of history, and is with this caravan anyone who let go of the worldly attachments because of it.
Many years have lapsed since Ashura, but the rulers of the world are still people like Yazid. Karbala will be here as long as the people of Yazid are here. This battle between good and evil never ends.
Every place in the world can be Karbala and every single day can be
Ashura
. The actual place and date are just indicators of a great and unique event, which took place when the men of God willingly let go of their attachments and properties, and sacrificed whatever they had, just to fight for establishment of the religion of God and the truth.
This is what distinguishes human from all the other beings, as it is the personification of truth.
Karbala and Ashura, being out of the boundaries of time and space, are measures for us to judge ourselves before it comes the Doomsday, so that we could realize if we are fighting for the right or for the wrong front in this battle.
---
By: Hojjatuleslam Seyed Javad Hosseini
Translated by: Sadroddin Musawi
---
Other links:
The Beauties of Ashura: The Most Beautiful Choice
The Beauties of Ashura: The Most Beautiful Words
The Beauties of Ashura: The Most Beautiful Respect
The Beauties of Ashura: The Most Beautiful Repent (Hur ibn Yazid Riyahi)
The Beauties of Ashura: The Most Beautiful Repent (Zuhayr ibn Ghin)
http://english.tebyan.net
Tags: Karbala ، Ashura ، what is Ashura ، imam hussain ، who is hussain ، shia muslim ،