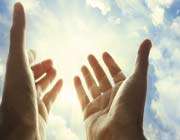 The Knowledge of God is eternal and He knows from the beginning what will happen to a certain creature and based on the changing state of that creature He will make a certain Divine decision. In this sense, different wills have been granted based on the number of temperaments and changes in the subjects. Thus no flaw or change has been made in the First Order of God, rather, each knowledge is appropriate in proportion to its subject and any will is wise and based on expediency in proportion to its subject.
The world has been created based on a set of causes and effects for the guidance and spiritual perfection of the human beings, where the demands of man are met by ordinary factors and causes. The spiritual graces of God such as guidance, forgiveness and pardoning descend upon man based on certain order and it is within the Wise Will of God that man ought to receive these graces through certain causes and for certain reasons. Therefore, as such no one in the material world can ask why the Almighty God has illuminated Earth by Sun and why He has not illuminated it directly, this question cannot be asked either: Why does the Almighty God grant His forgiveness to His servants through His saints?
Translated by: Sadroddin Musawi
Tags: islam ، islamic ، Allah ، God's Knowledge ، shia muslim ، islamic life ،

The Qur'an says:
"O thou wrapped up in thy raiment! Keep vigil the night long, save a little — half of it, or a little less, or a little more, and recite the Qur'an in slow, measured tones. Soon shall we send down to thee a weighty Message. Truly, the vigil of the night is when impression is more keen and speech more certain." (73:1-6)
"And most certainly you are made to receive the Qur'an from the presence of One Who is the Wise and the Knowing." (27:6)
Tags: Quran ، islam ، better life ، Hot photo ، islamic life ، Muslim family ،


Al-Siraj The Lantern on the Path To Allah Almighty
Author(s): Husain ibn Ali ibn Sadiq al Bahrani
Translator(s): Yasin T. Al-Jibouri
Publisher(s): Ansariyan Publications - Qum
Category: Spirituality
Topic Tags: Siraj Irfan Sufism Sprituality
Featured Category: Spirituality



http://www.ghbook.ir
Tags: Download the Book ، islamic life ، Better life ، Psychology ، Science ، shia book ،

Tags: Imam Mahdi ، imam Khamenei ، islamic life ، who is imam Mahdi ، shia muslim ، iran ،

Nowadays in some places on the earth there are cruelties done to the oppressed people, for example the people of Palestine or Lebanon or Bahrain or Libya or Yemen etc. some of these nations are not Shia, the question is why we should help them? Does Islam have any order in this regard?
When we refer to the holy Quran we see that in some verses Allah talked about the cruelty and oppression.
In chapter Nisa verse 75 we read:
وَمَا لَكُمْ لاَ تُقَاتِلُونَ فِی سَبِیلِ اللّهِ وَالْمُسْتَضْعَفِینَ مِنَ الرِّجَالِ وَالنِّسَاء وَالْوِلْدَانِ الَّذِینَ یَقُولُونَ رَبَّنَا أَخْرِجْنَا مِنْ هَذِهِ الْقَرْیَةِ الظَّالِمِ أَهْلُهَا وَاجْعَل لَّنَا مِن لَّدُنكَ وَلِیًّا وَاجْعَل لَّنَا مِن لَّدُنكَ نَصِیرًا
"So why is it, that you do not fight in the way of Allah, and for the abased among men, women, and children who say: 'our lord, bring us out from this village whose people are oppressors, and give to us a guardian from you, and give to us a helper from you."...
Tags: Quran ، holy Quran ، islamic life ، Better life ، islamic web ، islamic TV ،

Tags: Life of the world ، Photography ، Photo ، Image ، Quran ، islamic life ،

Tags: Quran ، image ، Eat and deink ، Islamic life ، better life ، Muslim ،

Faith calls upon us to bring out the best in ourselves and in others. Treating other people with integrity and respect is a sign of a believer.
It is not permissible for a Muslim to spread rumors, gossip, or engage in backbiting one another.
Teachings of the Quran
Islam teaches the believers to validate their sources, and not engage in conjecture. Repeatedly in the Quran, Muslims are warned about the sins of the tongue.
"Do not concern yourself with things about which you have no knowledge. Verily, your hearing, sight, and heart -- all of them will be called to account"[1].
Tags: Quran ، shia ، islam ، tongue ، life ، Islamic life ، Muslim ،